All invoices should have been sent to you automatically via e-mail. If you still want to view your receipts manually, just follow the steps below!
Steps 1: Log in to your BidX account and click on Billing & Payment via the menu at the top right.
Step 2: Select "Change subscription".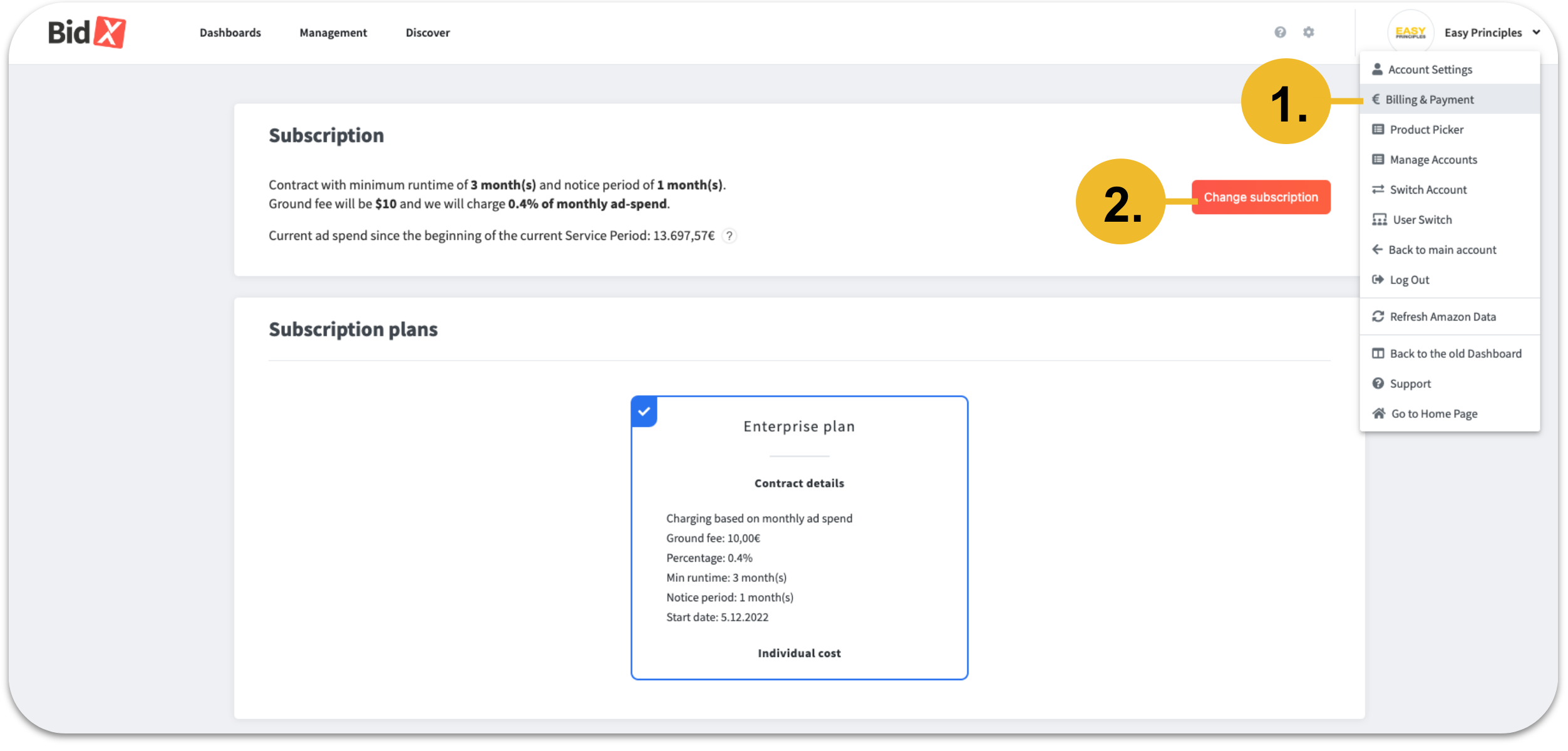 Step 3: In the window that now opens, you find the invoices of your account at the side end. If you click on 'Invoice', you can download them easily.