All invoices should have been sent to you automatically via e-mail. If you still want to view your receipts manually, just follow the steps below!
Steps 1: Log in to your BidX account and click on Billing & Payments via the menu at the top right.
Step 2: Select "Billing and Invoices".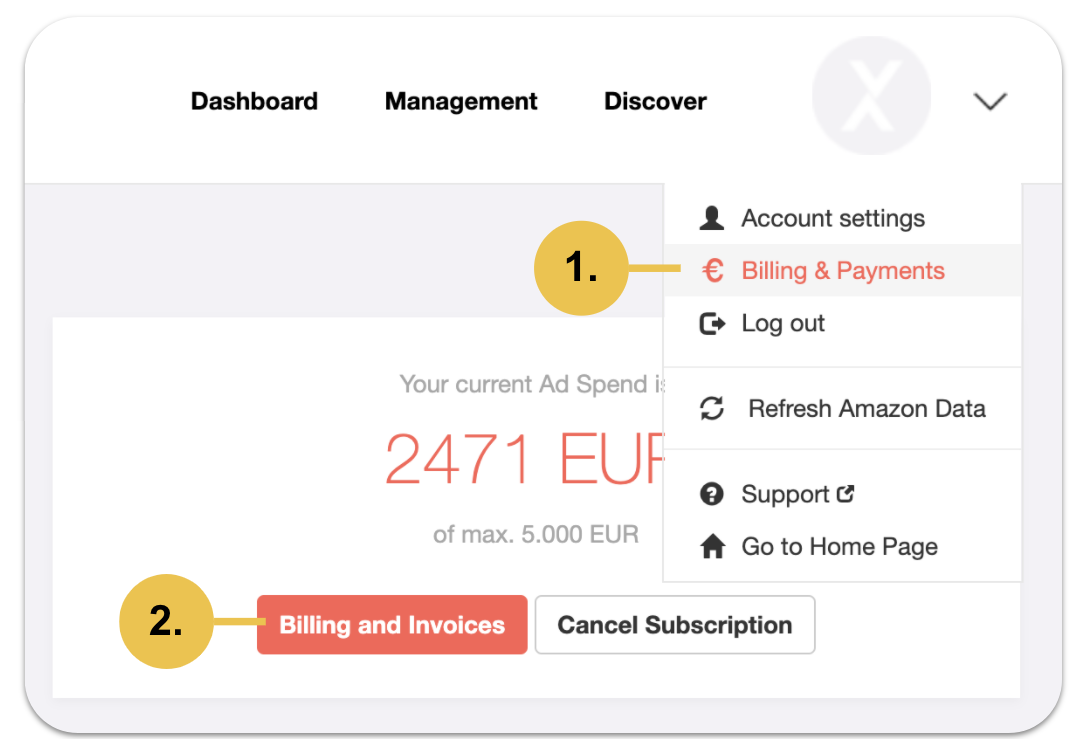 Step 3: In the window that now opens, select the current subscription.
Note: Via "Edit data" you can change the E-mail address to which the invoice is automatically sent.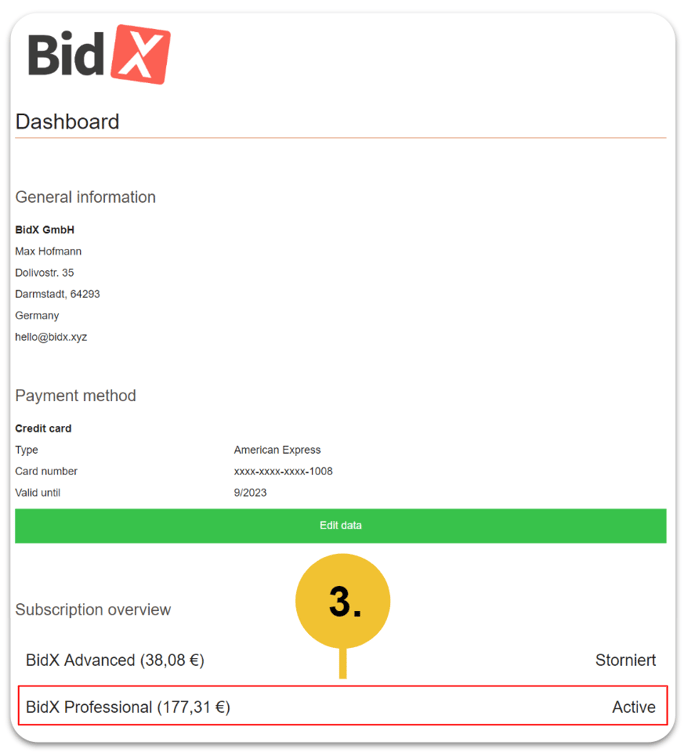 Step 4: Download the desired invoice via "Download".