The dashboard displays the data which is relevant to PPC advertising. The view can be restricted to a specific time period, marketplace and ASIN.
Date selection: On the left above the graphic you can define the time period, which the dashboard should consider. With the first click, the start date can be selected and with the second click the end date. The default setting refers to the last 30 validated days. After three days, most of the sales are assigned, so that the day will be considered as validated day.
Note: The values are converted from the local currency to the currency which is selected in "Account Settings" within BidX.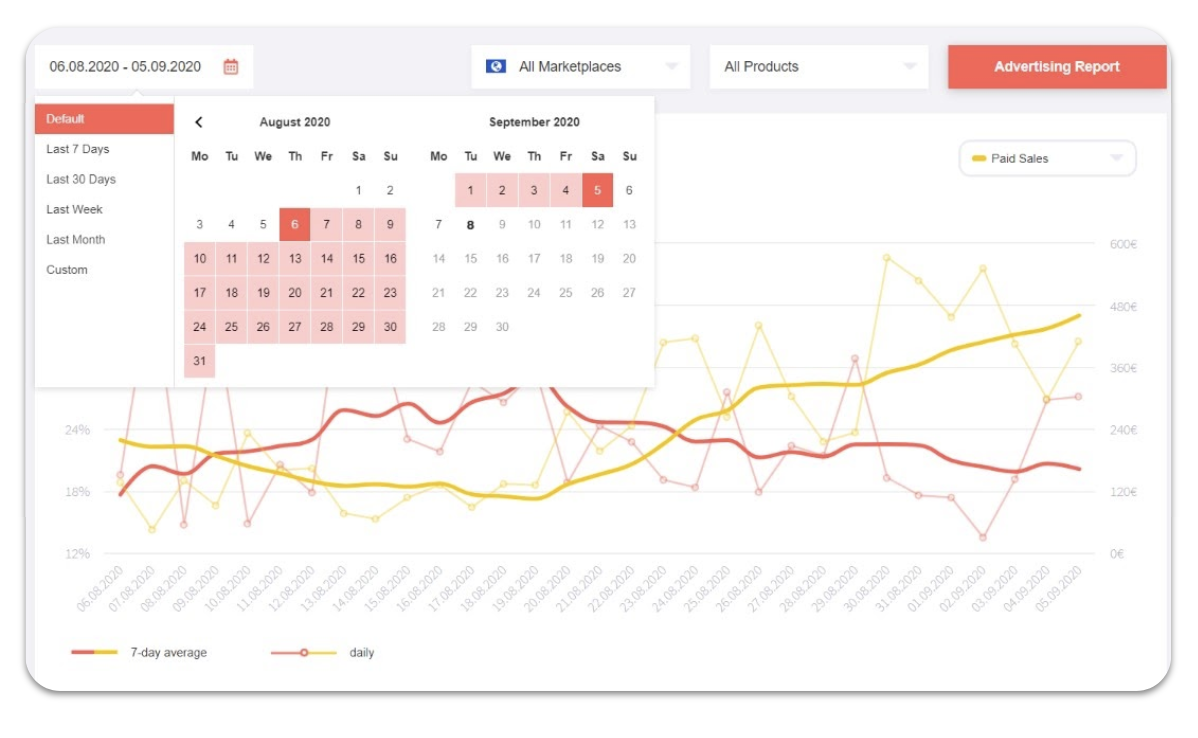 Filter by marketplace: On the middle side above the graph, you can select a certain marketplace. The default setting is "all marketplaces".
Note: For the performance data, the advertising types Sponsored Product Ads and Sponsored Brands (Headline Search Ads or HSA) are considered together.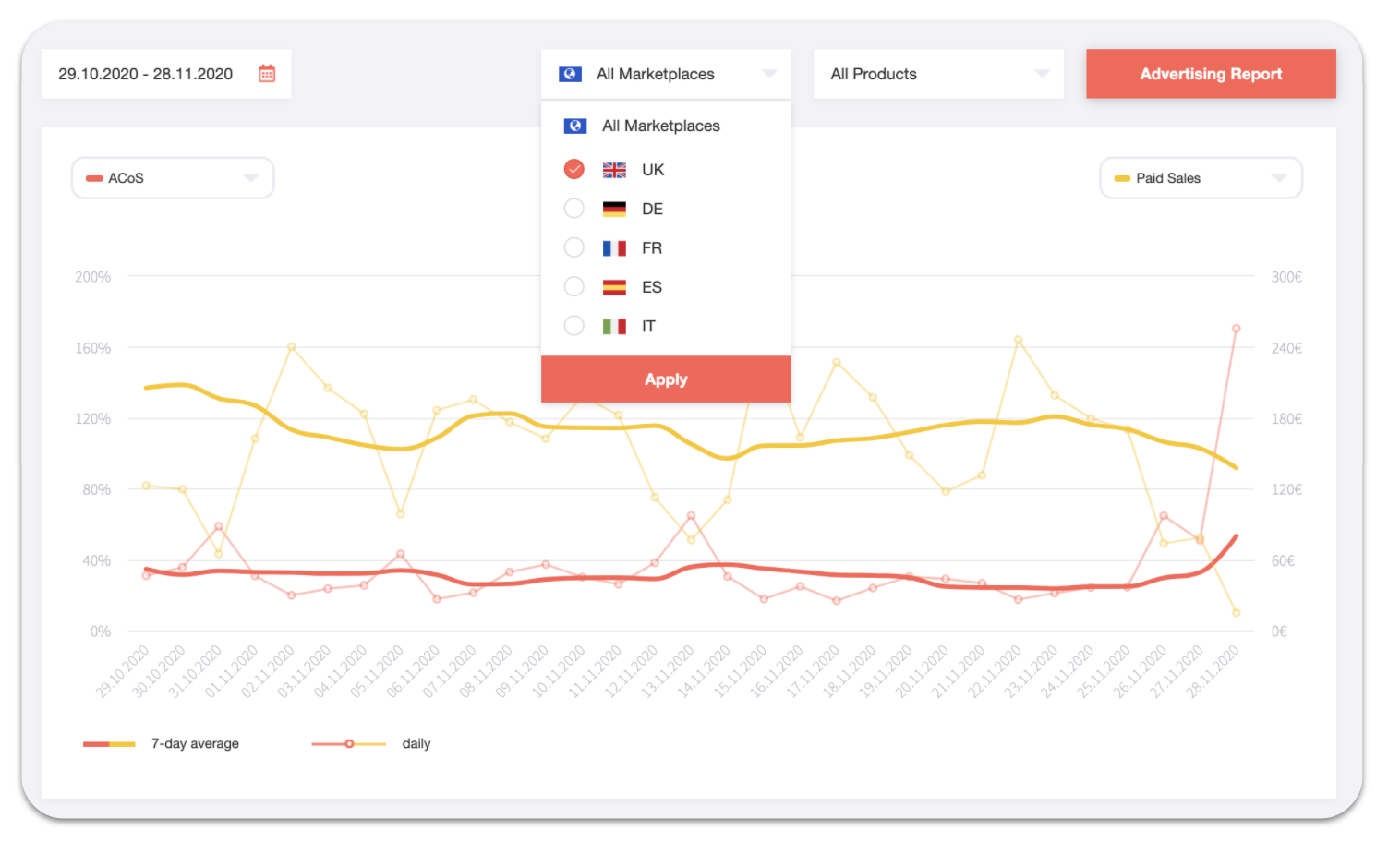 Filter by ASIN: On the right side above the graph, you can input an ASIN and then press "Enter". Select the ASIN, which is displayed. Repeating the above steps, you can also add more ASINs. Then click on "Apply", you will get the corresponding performance data.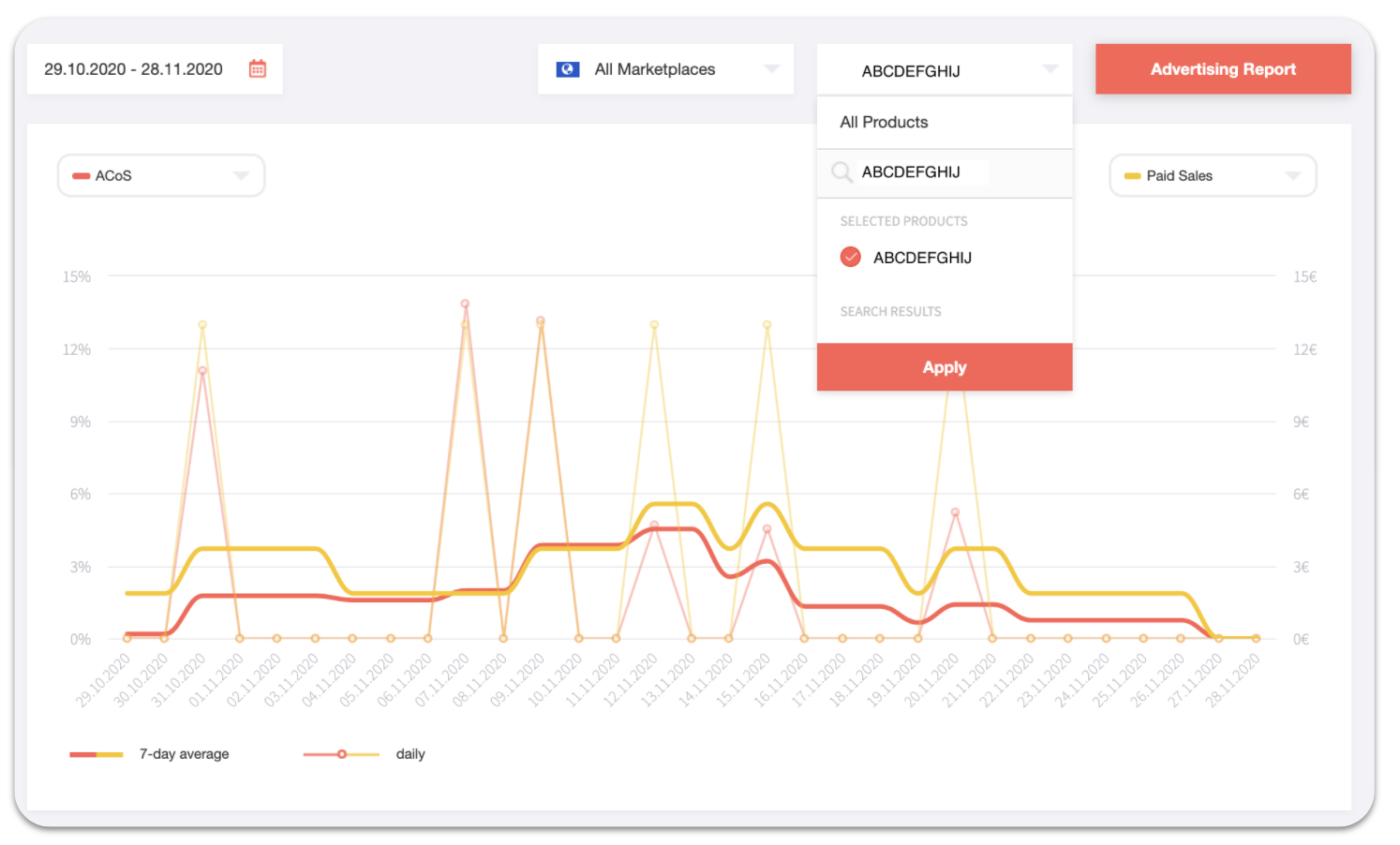 On the old dashboard, it was only possible to show the data of paid sales, clicks, etc. but not the organically generated ones. The new dashboard can distinguish between total and paid performance data.