I received a coupon. Where and how can I redeem this gift? Just follow the steps below.
Step 1: Log in to your BidX account and visit the Billing & Payments via the settings menu at the top right. If you have not yet set up a BidX account, please register first free of charge.
Step 2: Choose a suitable plan.
Note: If you exceed the advertising spend limit of a plan, it cannot be selected. If you exceed 15.000 EUR of advertising spend, please contact us.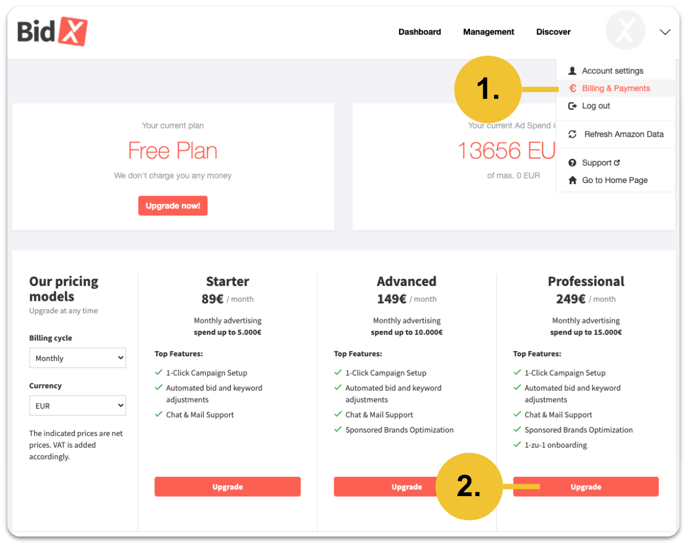 Step 3: In the window that now opens, enter the coupon in the corresponding field. The article price will then be reduced accordingly.
Caution: A subscription that is subject to a charge is concluded with the booking and is automatically renewed. If this is not desired, the subscription can be terminated at any time before the first billing.