I received a coupon. Where and how can I redeem this gift? Just follow the steps below.
Step 1: Log in to your BidX account and visit the Billing & Payment via the settings menu at the top right.
Step 2: Click on Change subscription.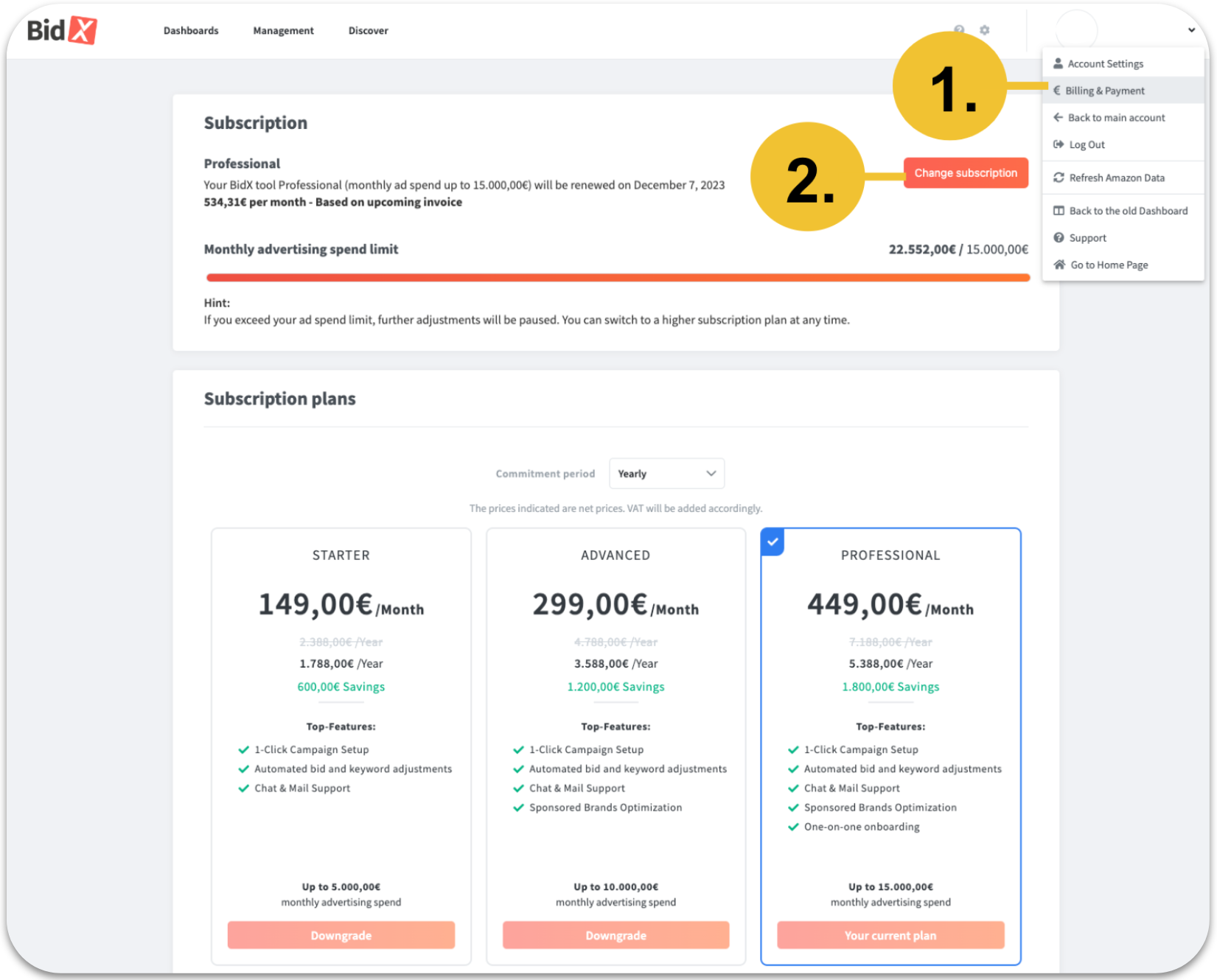 Step 3: In the window that now opens, click on 'Enter coupon' under 'Coupon'.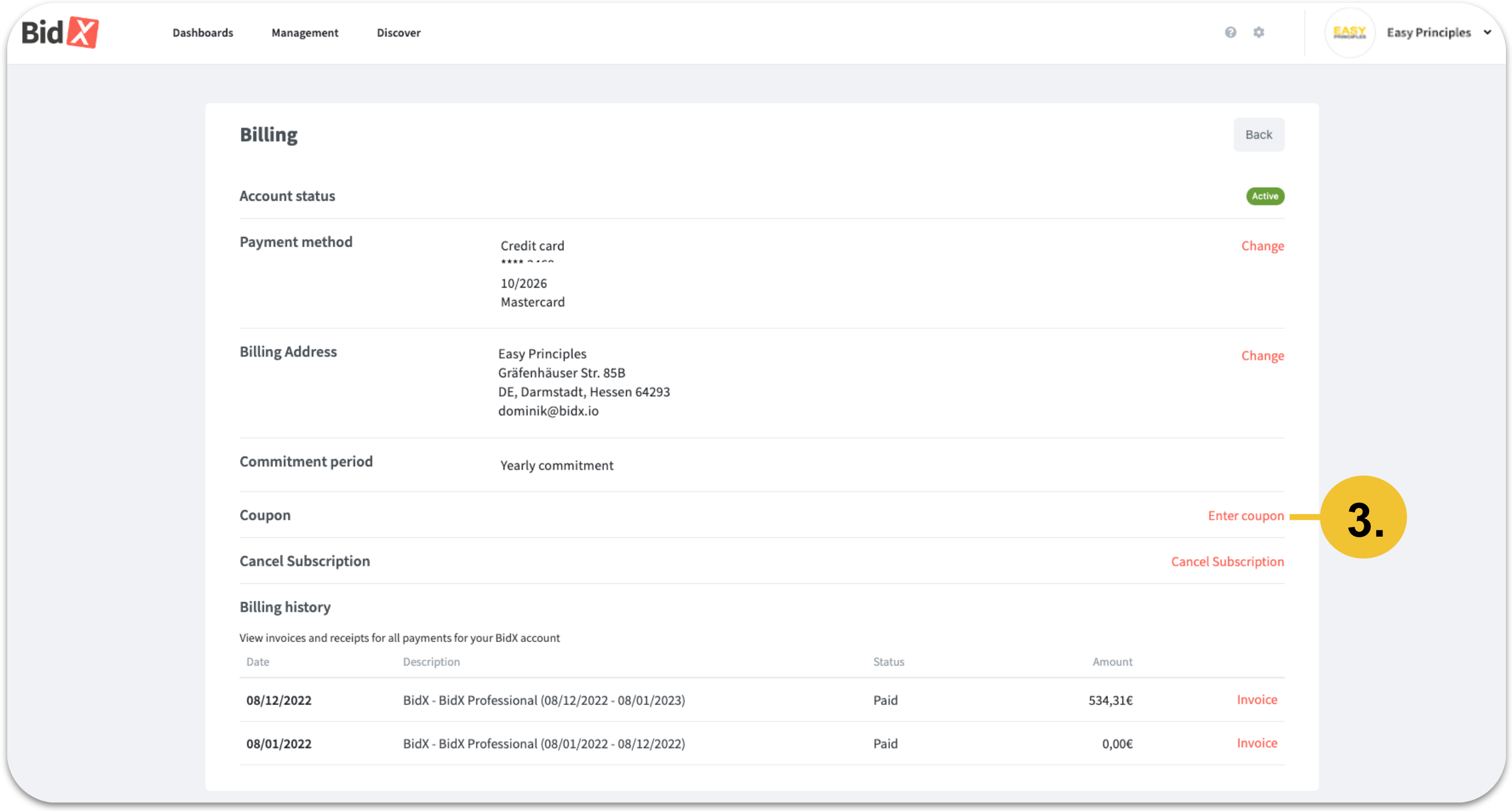 Step 4: It appears a field, where you can type in your coupon code under 'Coupon...'. Submit it via 'Apply'.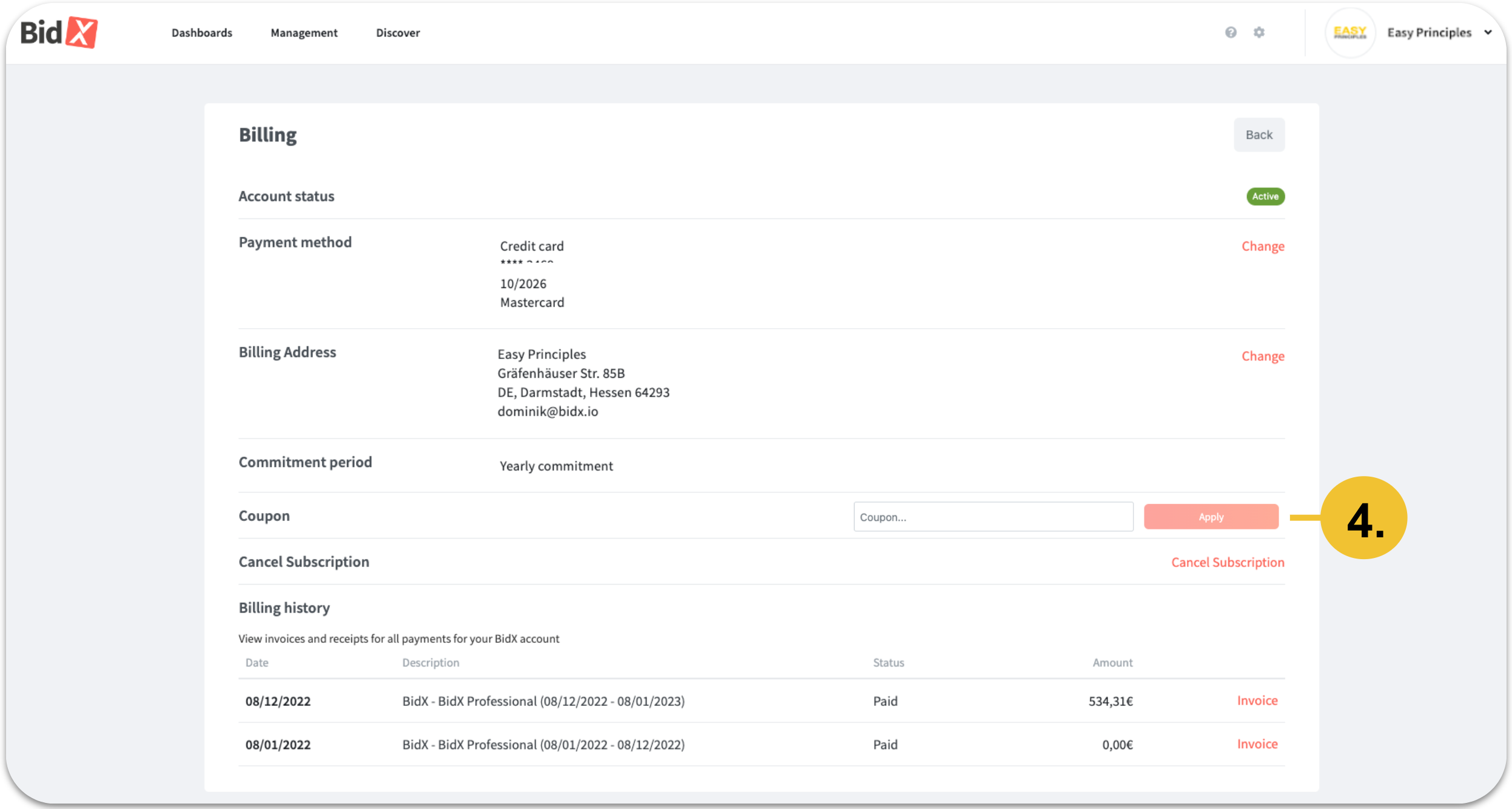 Note: If your coupon was valid, it will be shown in green font.