Learn how to link your Seller or Advertising Console account to BidX.
Step 1: Log in to your BidX account and go to your account settings via the menu in the upper right corner.

Step 2: Go to 'Amazon Connection' and select your region, Europe & India, North America or Far East.
Note: There must be at least one Sponsored Product Ad in your Amazon account. If this is not the case, you must create it at first.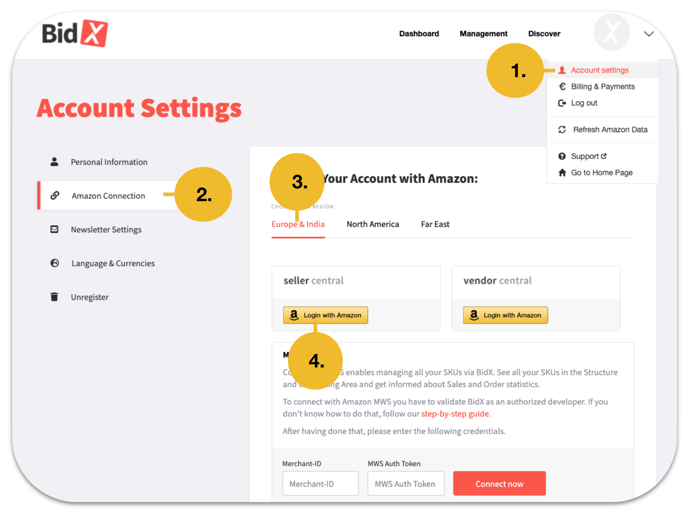 Step 3: Now connect your advertising account via "Login with Amazon". It is enough to connect one account.
Note: Select Seller Account if you control your advertising via Seller Central and select Advertising Console Account if you control your advertising as a Vendor or as a KDP Book Author via the Advertising Console.