Steps 1: Log in to your BidX account and visit the account settings via the menu on the top right.


Step 2: Go to 'Language & Currencies'

Step 3: Now select the desired currency in the Localization Settings section and confirm your entries by clicking on "Update".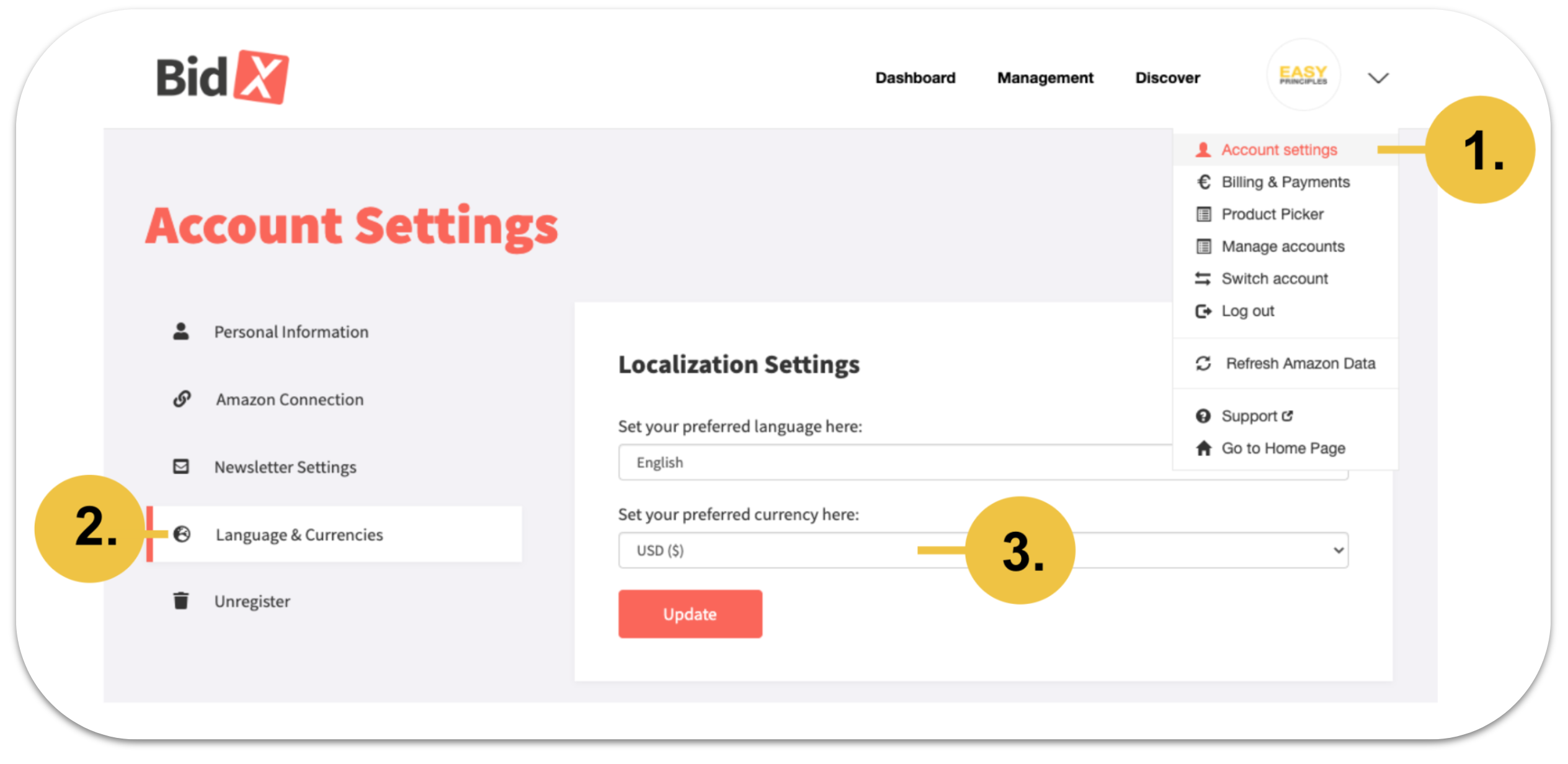 Note: All currencies are now converted to the desired currency on a daily basis. This especially affects the data in Dashboard and Discover. The conversion is not applied in individual rules when adjusting by a total value. Here it remains with the local currency in the marketplace country.