How can I cancel my plan? If you want to cancel your current subscription, simply follow the steps below.
Step 1: Log in to your BidX account and visit the Billings & Payment settings in the top right menu.

Step 2: Select Change subscription.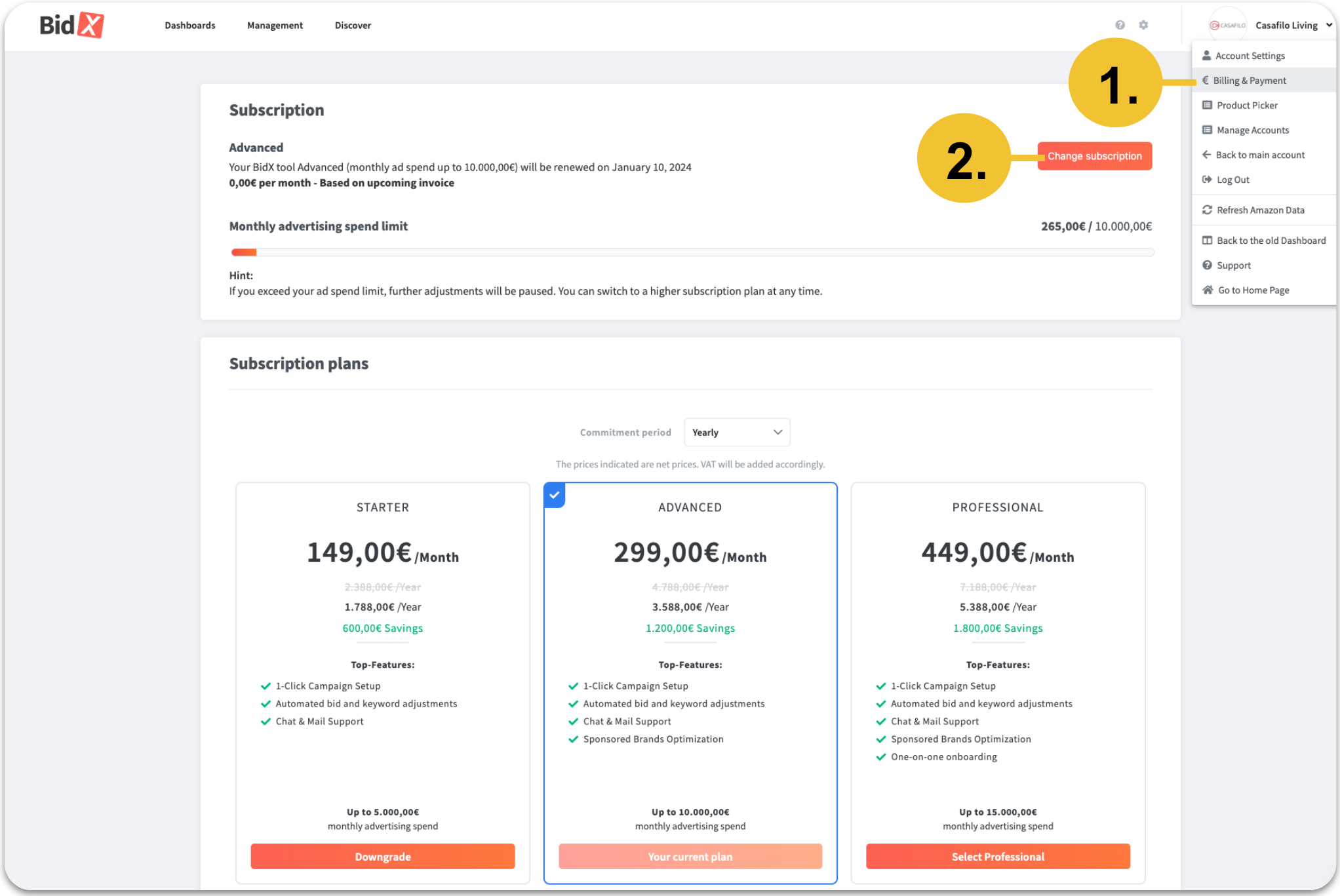 Step 3: Select "Cancel Subscription".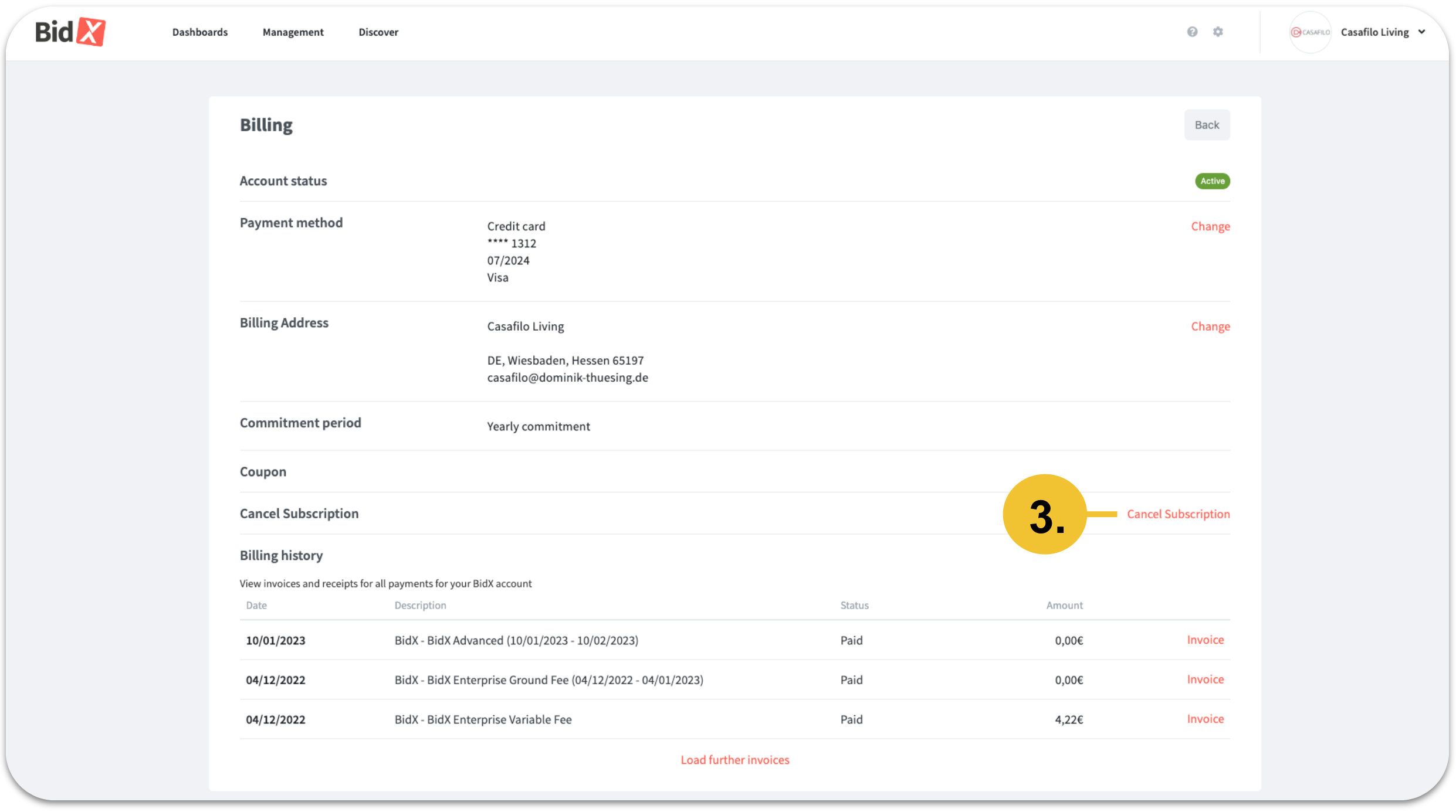 Note: If you are currently in an Enterprise or Agency plan, please contact our support team if you wish to cancel.
Step 4: Confirm your wish to cancel by selecting "Yes" in the window that opens.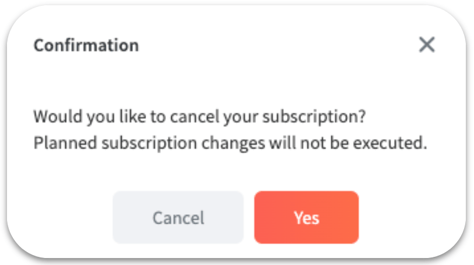 Step 5: Please indicate your reasons for cancellation in the modal that opens and submit your cancellation by clicking on "Cancel Subscription".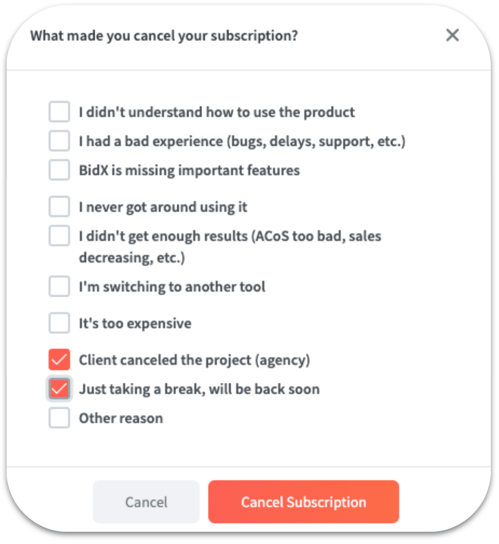 Note: In the "Cancel subscription" tab you will now see your cancellation date. You can reactivate your subscription up to this date via "Reactivate Subscription".