The SBs or Headlines Search Ads (HSA) can be viewed via Discover. Similarly, the Sponsored Display Ads can be found. Just follow the steps below.
Steps 1: Log in to your BidX account and select "Discover" from the menu bar.


Step 2a: Select "Sponsored Brands (HSA)" from the top selection. You will now see all SBs from the different countries and can also export them at any time via "Export".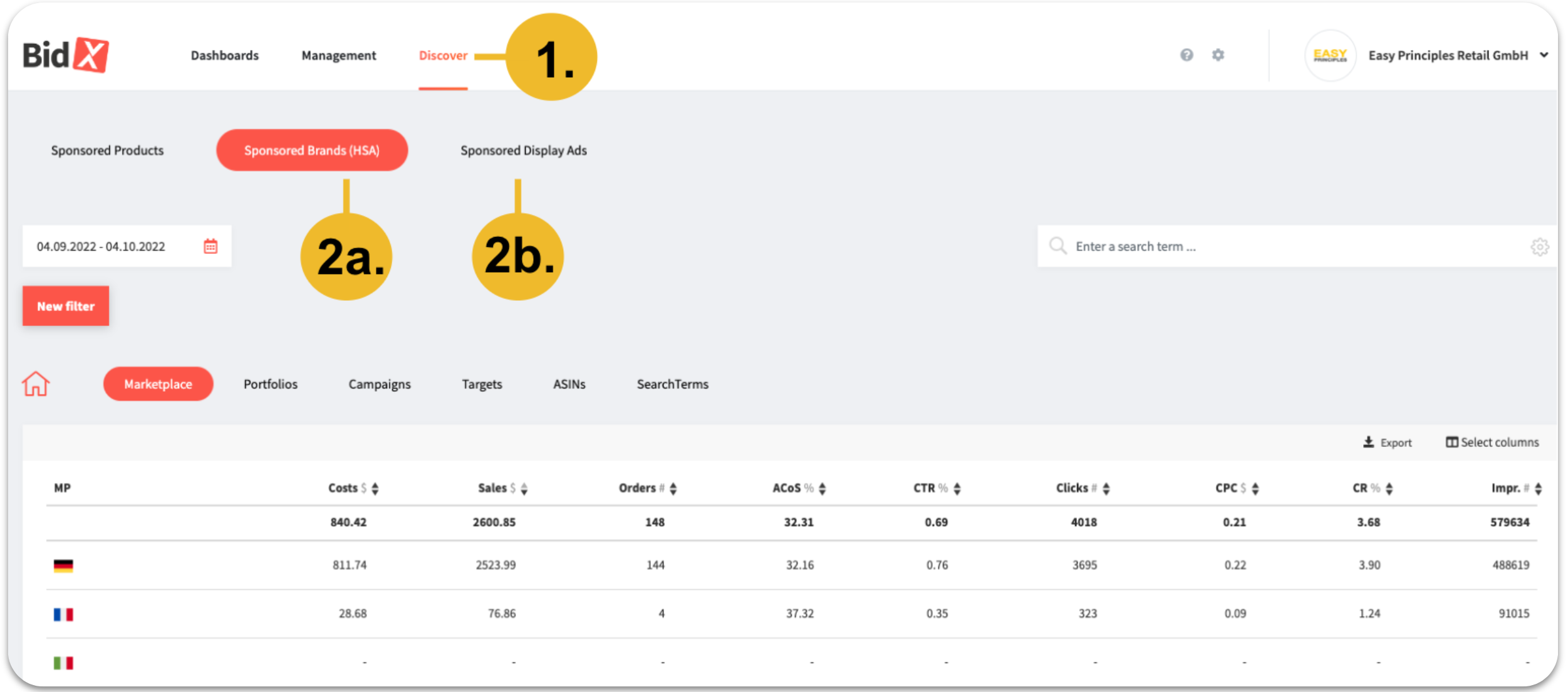 Step 2b: Select "Sponsored Display Ads" and find all SDAs of your linked marketplaces. You can also export the performance data of your SDA campaigns via "Export".